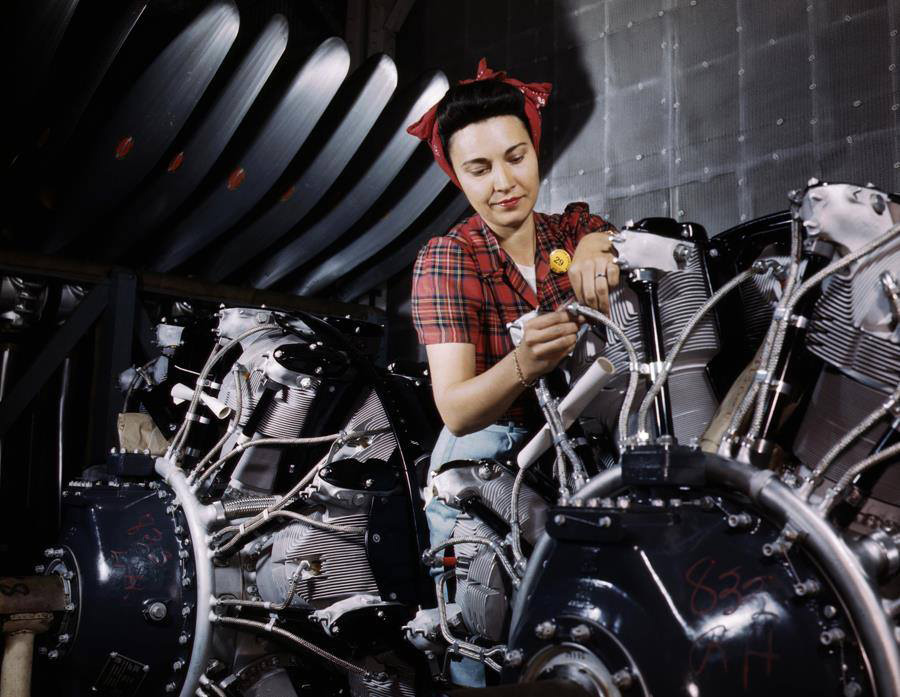 Photo 2
With the massive war production of Allied aircraft (between end of 1941 and Aug 1945, almost 100.000 aircraft were built in USA!), there was an equally insatiable need for aero engines.
The C-47 / Dakota was built in over 10.000 aircraft in that period and that alone required the supply of over 20.000 engines plus the spares and needs for all the other aircraft, using the same type of engine (the Consolidated PBY-5A Catalina was one of the many)
Many women were employed in the construction plants of aircraft and related parts, both on the air frame production lines ( nicknamed Rosy the Riveter) as in the aero engine factories of Pratt & Whitney and Curtiss-Wright.
They assembled and checked the engines, as you can see here in a factory with loads of Propeller blades in the backdrop on the shelves, made by Hamilton Standard.