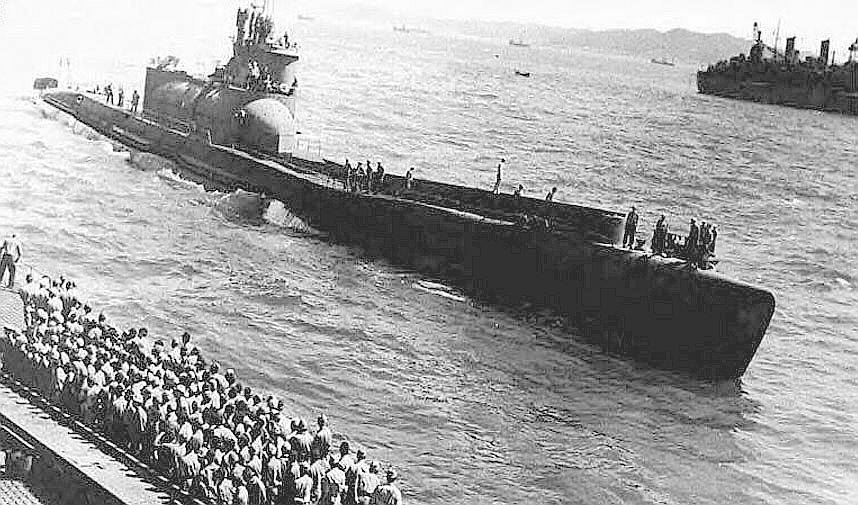 In this DAKOTA HUNTER Blog, you can read about the Japanese Monster Aircraft Carrier Submarines, built initially for raiding the US Coasts.
The Japanese Navy under the visionary Admiral Yamamoto (architect of the Pearl Harbor Assault in December 1941) developed a plan for a fleet of huge Subs that each carried 3 Hi-Tech attack/ bombers inside a tubular hangar, that was mounted on a double tubular fuselage. The novel design of the I-400 series (built in December 1944) gave stability with 2 hulls welded next to each other and made up for the largest Submarine ever built until the 1960's nuclear subs came out.
Overall length was almost 400 whopping feet (122 m) and an unrivaled armament of a huge 140 mm canon (never seen before on a sub) plus 4 power packs with 25 mm AA guns and special torpedo's inside. The Monster Subs were weighing 5,700 tons, carrying a crew of 200 and possessing a range of over 50,000 miles, with weapons and 3 aircraft designed to become the first Submarine fit for an offensive strike on the US mainland targets on West & East Coast!