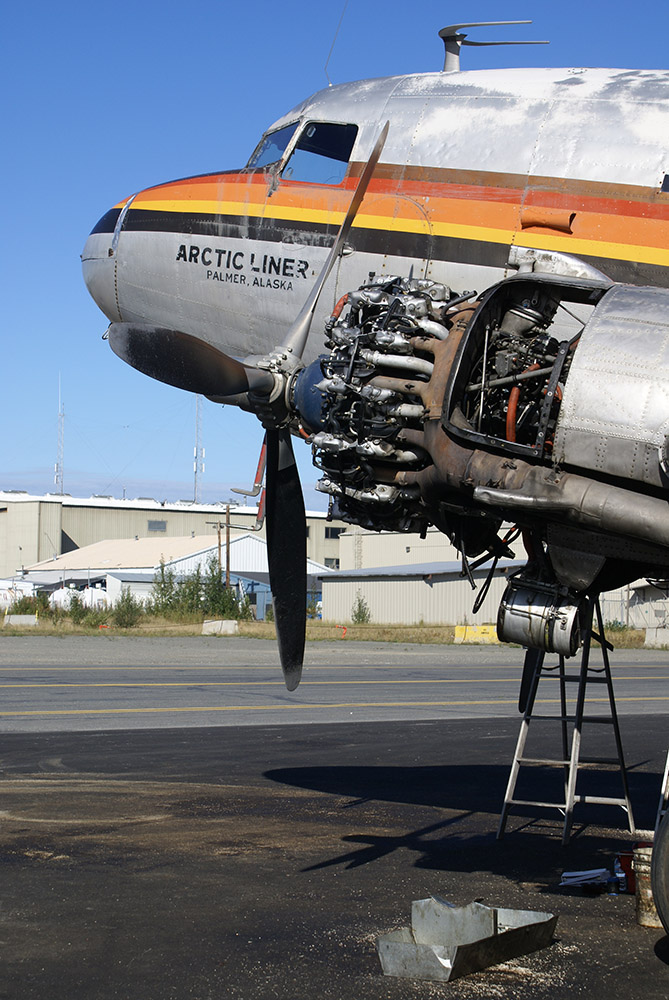 Photo 1
One of the few places were the venerable DC-3/ C-47 has survived in the New Age are Alaska and Northern Canada.
I made an expedition to Alaska and Yukon some years ago, in search for surplus Dakota Wingtips.
Palmer, Anchorage and Fairbanks were on my wish list for visiting. We found quite a number of operational DC-3's, a Super DC-3 and a larger number of wrecks and derelicts of the type.
Yet, the score for damaged and surplus wingtips was very low, but the trip by itself took place by car in a most stunning scenery in a late summer full of sun shining over snow capped mountain ridges, glaciers, lakes and endless forests as I had not seen before in my eventful life.
Alaska, the last Frontier State gave us such fantastic voyage , but the real find for Dakota parts came only in Canada, while in the Yukon, I flew by helicopter to a dramatic crash site of a USAF C-47 up in the Ruby mountains. See the photos and read more about that adventure in my book.