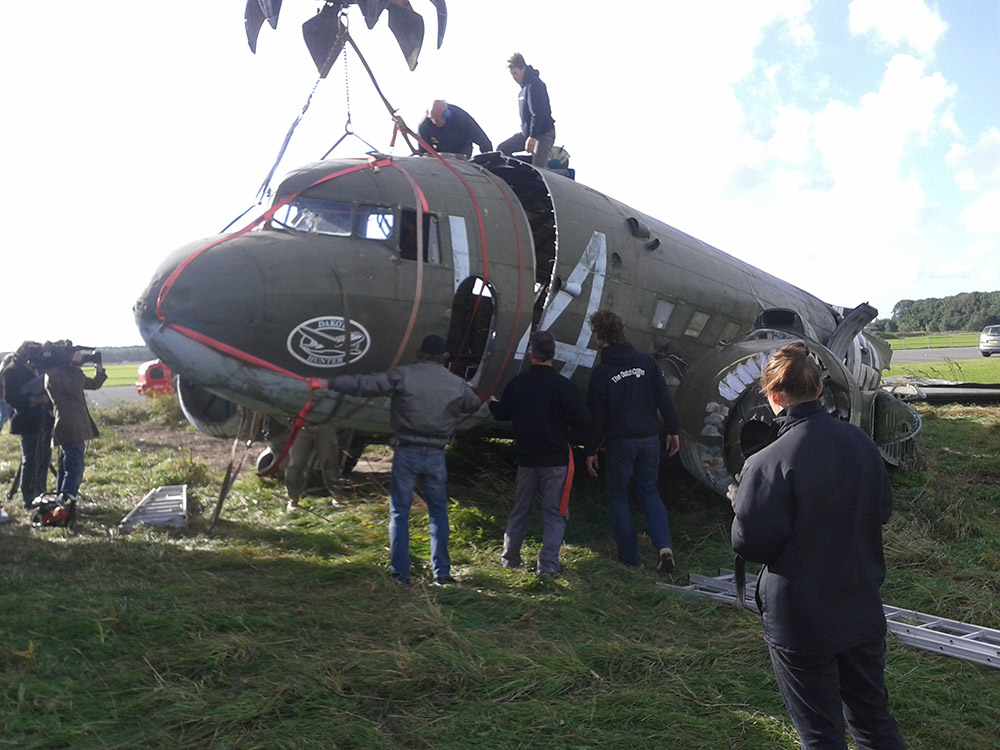 Photo 1
This photo was taken on the day of the final dismantling of a Douglas C-47,the 16th of Sept. 2013 at NAS Valkenburg, The Netherlands.
This aircraft was built by the end of 1944 in Oklahoma City and delivered 24 April 1945 to USAAF under c/n 16371/33119 , USAAF Tail code / Buno number 44-76786.
In her 68 year life span, this aircraft saw first acceptance by the USAAF. She had post WWII services with the French Air Force, Air France and in her final years, as cargo hauler in Africa and the Mediterranean.
She ended her active life in 1979 where she became a Museum Gate Guard in Arlon, Belgium until 2002, after which she went on display in Best, Brabant at the Museum "Wings of Liberation".